The Grand Canyon is one of the most popular National Parks in the U.S. Each year, nearly 5 million people visit the canyon. In addition to the Park's free activities, there are also some great guided air and ground tours. If you're looking for adventure led by knowledgeable guides, these types of trips are indeed the option for you.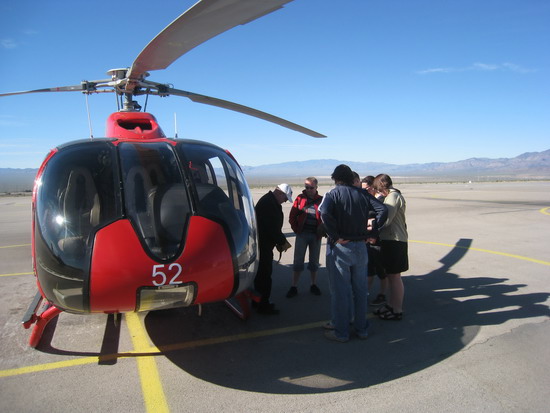 West Rim & South Rim
These are the two destinations for guided tours. If you are starting from Las Vegas, you can pick between the West Rim and the South Rim. If you are headed out from Central Arizona (e.g. Phoenix, Scottsdale, Sedona, Flagstaff), then the South Rim is your choice.
Guided Tours
There are a number of guided tours from which to choose. These are the most popular:
Helicopter Tours. Las Vegas has the biggest variety, including air and land trips. Go air-only if you have limited time or just looking for a sampler. I always recommend landing tours, however, as they give you a more comprehensive canyon experience. The majority of South rim helicopters are air-only and come with 30-minutes or 50-minutes of airtime. The best air-ground combo is one that includes a sunset safari.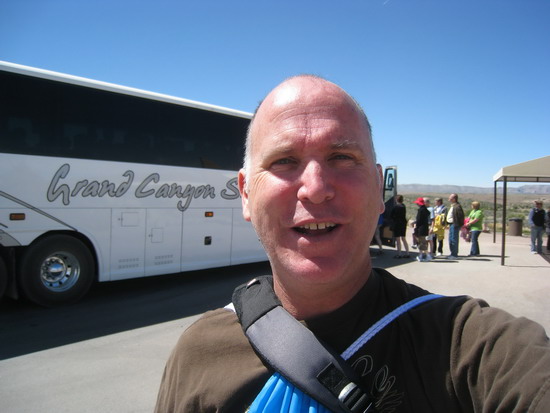 Bus Tours. Lots of Las Vegas travelers take a West Rim coach trip, which is home to the Grand Canyon Skywalk. Trips here are very flexible and can be upgraded to include helicopter rides to the bottom and boat rides down the Colorado River. The South Rim is also popular and can include a rim-to-rim helicopter ride. Both destinations come with a Hoover Dam photo stop.
Airplane Tours. Las Vegas has service to both rims. Like helicopter rides, West Rim airplane packages fly over the canyon or land, the later of which can be upgraded to include Skywalk tickets, boat rides, and helicopter flights. There's a direct flight from Vegas to the South Rim and, in my opinion, is much more convenient than taking the bus. South Rim airplane tours cover nearly 75 percent of the National Park in under an hour and are great if you have just a day or two to spend at the Park.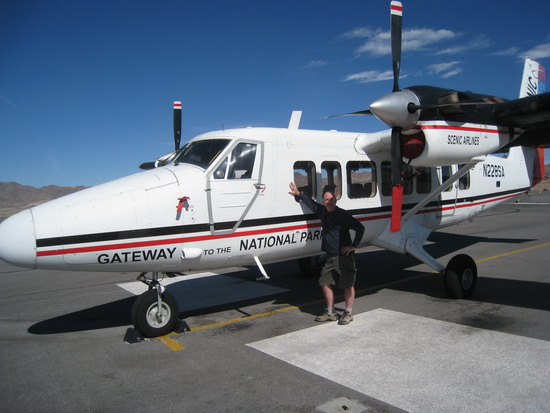 Rafting Tours. These are 1-day seasonal trips and run from April to November. The West Rim rafting adventure starts with a canyon bottom-landing by helicopter before the 11-mile float down the Colorado River to Willow Beach. South Rim rafting starts from Grand Canyon Airport. You take either a bus or an airplane to Page, AZ, then take the shuttle to river where you float 15 miles downriver to historic Lee's Ferry.
All-Inclusive
Nearly all of these Grand Canyon tours are all-inclusive. West Rim helicopter, bus and rafting trips include free shuttle service to and from your Las Vegas hotel. Landing tours include lunch and professional guide. South Rim bus tours also include lunch and professional guide service. If you plan to take a South Rim air tour, you will need to arrange your own transportation to the airport. The exception to the rule are the 1-day float tours, which includes free shuttle service to/from all the Park's major lodges.
Reservations
I always recommend that you reserve your Grand Canyon tour at least one week in advance. These trips are extremely popular, especially from May to October, and sell-outs are common. In addition to getting a "seat," booking ahead of time lets you pick from more trips and departure times, which is critical if you are going to be visiting the National Park for just a couple of days.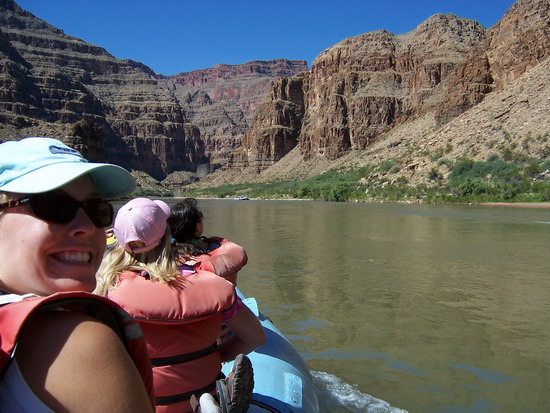 Deals
Spare yourself from scouring the Web for the rock-bottom price. It's exhausting, confusing and futile. Especially when you come to the realization that the companies running the tours are offering the best prices on their websites. Sounds ironic at first but it isn't. It's called buying direct and it's open to the public. I urge you to jump on this opportunity. It could net you a online special that saves you up to 35%!
Make It a Grand Day!