Las Vegas gets more than 35 million visitors a year. That equates to a lot of folks looking for helicopter tours. That also means there's a lot of tour operators out there to serve them. As in all major sightseeing markets, you have great tour companies and some that could use a bit more polish. I've flown them all (it's one of the perks of being a travel reviewer). There's a handful that cut the mustard. Here's the three I'd recommend to my mom....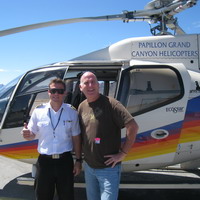 Papillon Helicopters
Papillon is my #1 choice for helicopter tours to Grand Canyon. Founded in 1965, the company has grown to become the largest canyon sightseeing company in operation today. Their prices are the cheapest, too. This is due to volume: they safely fly more than 600,000 people a year to the National Park. Their tour selection is superior, especially their landing tours, the most popular of which lands at the bottom of the Grand Canyon for a Champagne brunch. I give their website two thumbs up. It's safe, secure and super easy to use.
Papillon Official Site
|
Full Papillon Review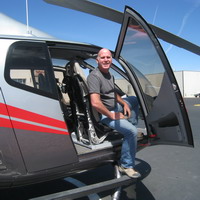 Maverick Helicopters
Definitely the most expensive of the pack. And worth it. Fleet is completely comprised of luxury EcoStar 130's. Heliport is conveniently located on the Vegas Strip across from Mandalay Bay. Pilots are well versed on the canyon's history and geography. Interesting variety of tours, the most unique of which return from canyon over Valley of fire and over the Strip. Many tours include limousine transportation. Book Maverick online. Even five-star companies these days are offering Internet discounts.
Maverick Official Site
|
Full Maverick Review
Types of Helicopter Tours
You've got air tours and landing tours. I recommend going with the later, as you'll get a more comprehensive experience. The most popular is the one that flies 4,000 feet to the bottom. Depending on time of day, you'll deplane to a Champagne brunch or a lunch. Others you need to consider include the Grand Canyon Skywalk, the Glass Bridge that lets you walk 70 feet past the bottom, and the Colorado River boat ride. Landing tours are only available at the West Rim.
Destinations
Helicopters take off from two places: Las Vegas, NV, and Tusayan, AZ (e.g. South Rim). Vegas visitors will fly to the West Rim while Tusayan travelers will go over the South Rim. There are no connecting flights between the rims. Further, if you are in Las Vegas and want to fly to the South Rim, I recommend you take this airplane tour.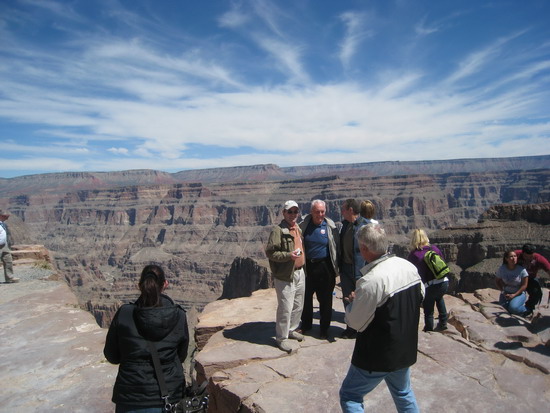 Logistics
Try to get a morning flight, especially during summer when the canyon heats up. All Vegas helicopter tours include complimentary hotel pick up and drop off; South Rim departures must provide their own transportation. Be prepared to be picked up at least 1.5 hours before your scheduled flight. Bring your confirmation letter, which is emailed to you after you book your tour. Confirm your tour 24 hours in advance. While you're at it, confirm with the hotel concierge where you'll be picked up (it's noted in your confirmation letter).
Dress Accordingly
The Grand Canyon is a place of extremes. During summer, the West Rim regularly breaks 100 degrees. Bring a hat, water, and sunscreen. The South Rim is more temperate due to elevation, but still requires you to dress and prepare for summer heat. Winter brings cold weather conditions. Snow is common at the South Rim, and both destinations require pants, a medium weight jacket, hat, gloves and ChapStick.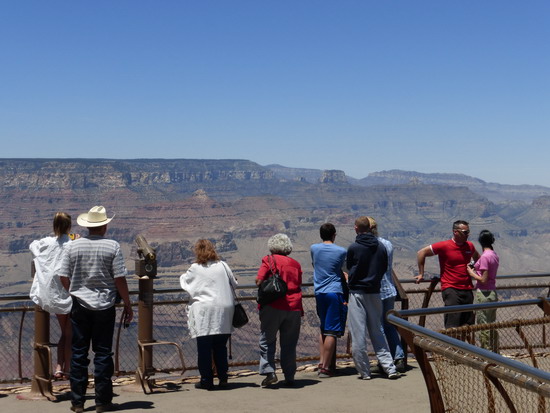 Bucket List
The Grand Canyon is a sight to behold. Dimensionally speaking, the canyon is 277 miles long, up to 18 miles wide and a mile deep. The Park comprises 1 million acres of incomparable beauty. Certainly it's worth exploring this majestic landscape on foot. But nothing beats seeing it from the cockpit of a helicopter.
Travel on!